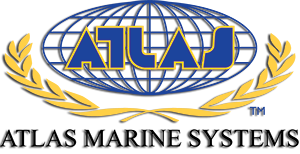 SHORE Dockers
ATLAS Marine Systems offers now the possibility to Marinas Worldwide to provide their customers with any type of Voltage or Frequency for their Shore Power requirements. Among others our Shore Dockers can be connected either in 6,6kV Input or Low Voltage 380/400/440/690. You may select to have multiple or single outputs of 50 or 60Hz in a Voltage Range of 110 to 440VAC. The acquirement and installation of such a converter will benefit you customers in the following ways:
Even if they have their Shore System faulty or damaged, they still can connect to your Marina Shore System no matter their Voltage / Frequency requirements. There will be no longer need to operate the genset while at Marina or Shipyard.
Any voltage / variation of the network will not affect their boat since the output of the Docker is Stabilized and filtered.
The system is portable since it is hosted in a container which can be transferred /rented at any place even out of the Marina / Shipyard.
---
Call US NOW to discuss your requirements!
---
---