PPM-3
Delomatic-4
PPM-300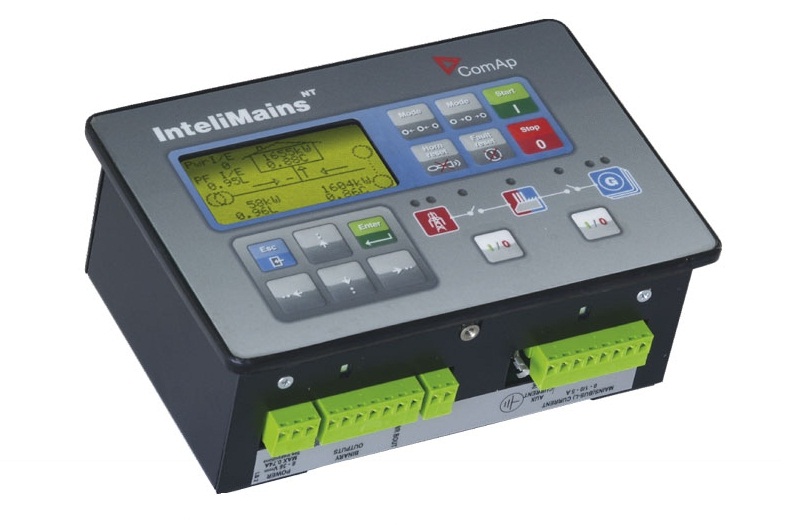 Golden A/S provides complete electrical engineering design , integration, manufacturing and servicing of Marine Power Management Systems. We can handle various configurations of generators driven by diesel engine, steam turbines, shaft generators, Shore Power Systems and Fuel Cells in combination with switchboards of various complexity. Control is done by the distributed process units, operator interaction is done from interactive graphic pictures on the remote operating stations, or locally from the local operating stations. .
Power Management System Benefits:
High system availability through redundant design.
Operating Safety through simplified User Interfaces.
Cost Effectiveness.
Diesel generator monitoring and control
Diesel engine safety and start/stop
Circuit breaker synchronize & connect
Bus line voltage and frequency control
Generator voltage and frequency control
Generator load in KW and %
Symmetric or asymmetric load sharing
Load control with load shedding
Separation of alarm, control and safety
Single or multiple switchboard control
Heavy consumers logic
Automatic start and connect after blackout
Automatic line frequency adjustment
"Take me home mode", control of PTI with clutches etc.
"One touch auto sequence", automatic mode control
---
Power Management Specifications
Applications
-Multiple Gensets
-Auto Mains Failure
-Shore Power Systems Transition
-Fuel Cells
-Shaft Generators
-Ship to Ship Power Transfer Systems
-Heavy Consumer Request
-Non Essential Loads Control
-Standby Start-Stop
Amount of Power Sources
Up to 254
Certifications
Major Classification Societies
| | |
| --- | --- |
| Generator reverse power | 2 steps |
| Generator overcurrent | 4 steps |
| Voltage-dependent overcurrent | |
| Fast overcurrent | 2 steps |
| Generator Overvoltage | 2 steps |
| Generator Undervoltage | 3 steps |
| Generator Overfrequency | 3 steps |
| Generator Underfrequency | 3 steps |
| Bus Overvoltage | 3 steps |
| Bus Undervoltage | 4 steps |
| Bus Overfrequency | 3 steps |
| Bus Underfrequency | 3 steps |
| Generator Overload | 5 steps |
| Current Unbalance | |
| Voltage Unbalance | |
| Overexcitation | |
| Loss Of Excitation | |
Power Management System
PMS1: DEIF A/S
PMS2: DSE
PMS3: COMAP
PMS4: SELCO
PMS5: Custom / 3rd Party
Communication to Alarm and Monitoring Systems
CCM1: TCP-Modbus
CCM2: Serial Modbus
CCM3: CANopen
CCM4: Profibus
CCM5: Custom / 3rd Party
VDR Link
VDR1: NMEA0183
VDR2: NMEA2000
VDR3: TCP-Modbus